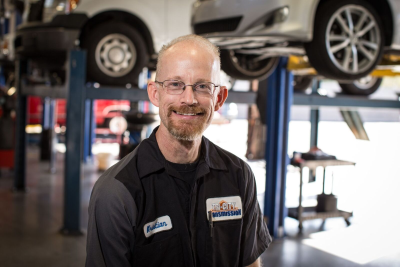 Lead Transmission Builder
Kristian is an ASE Certified transmission rebuilder who hails from Chicago. He has been in the auto industry for 25 years, 20 years of that specifically rebuilding transmissions. He got his start working on cars when he got his first car in high school. Kristian enjoys working at Tri-City Transmission because he says it's like family. Plus, he gets to work on some pretty cutting-edge stuff.
In his spare time, Kristian enjoys photography and keeps King snakes. Growing up, his sister was allergic to dogs and it was the only pet he could have as a kid!